Orthopedic Specialist in Arizona & Michigan
Bone or joint infections require quick attention.  In some cases, chronic infections can have lasting effects on mobility and function.  Look to the specialists at The CORE Institute to quickly identify and treat infections affecting your bones, joints, or soft tissue so you improve and recover as quickly as possible.
Symptoms & Treatment
Pain is often present with infection along with redness and swelling over the area.
Although there are many causes or sources that can lead to an orthopedic infection, a rapid diagnosis from experts in this area is important.  A comprehensive approach is needed to both determine the cause of infection as well as definitive treatment to eliminate the infection.
Antibiotics are typically used to help reduce infection.  In some cases, surgery is needed to remove damaged or affected tissues and implants.
Infection Prevention After Surgery
Talk to your care team about how to avoid an infection or other complications after a surgical procedure. You can lower your risk by:
Attending follow-up appointments with your provider
Eating a healthy diet that includes protein
Managing other health conditions, such as diabetes
Monitoring the surgery site for signs of increasing redness or swelling
Washing your hands often with soap and water
Smoking makes it much harder for your body to heal after surgery. Talk to your physician if you need help to quit.
Symptoms of Infection
Infection prevention is key, but call your doctor right away if you are experiencing:
Fever or chills
Loss of range of motion in a joint
Nausea
Pain that's severe or gets worse
Redness, warmth, or swelling
Wound drainage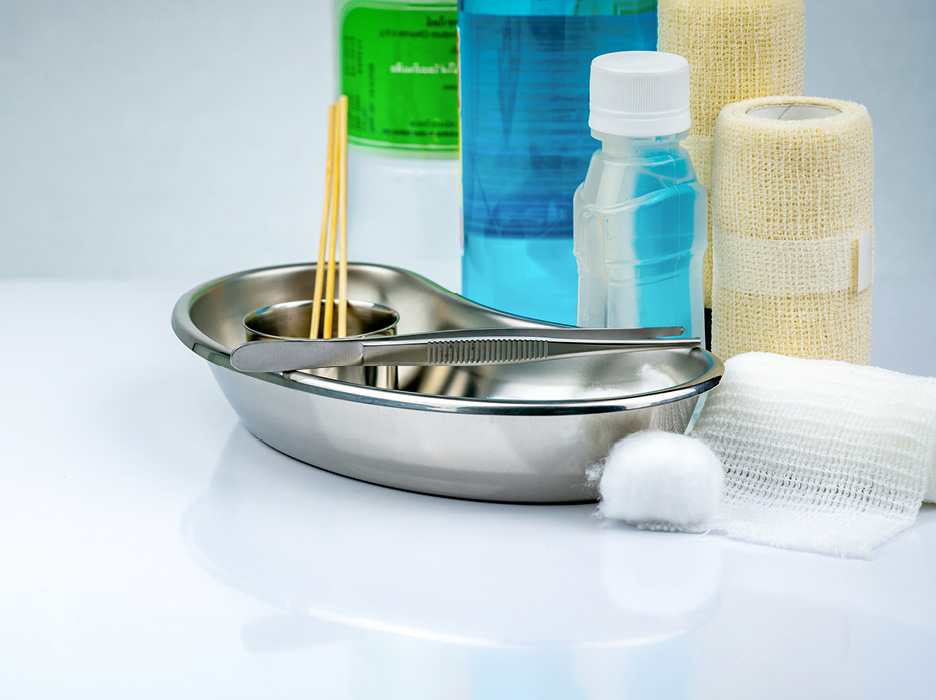 Treating an Infection
Rely on the physicians at The CORE Institute for expert care and emotional support so you can focus on healing. Depending on your symptoms and the type of infection, your treatment plan may include one or more of the following:
Antibiotic medications, which may be given orally (by mouth) or through an IV (through a vein)
Debridement, a procedure to remove infected tissue
Surgery
Multidisciplinary Approach
The Orthopedic specialists at The CORE Institute encompass a wide range of experts to help treat orthopedic infections.  This comprehensive approach helps to ensure the most appropriate treatments are maximized for each patient. Contact us today to schedule an appointment.